Ugo Razor Deck
Mechanical Design
Award Winning
Design for Manufacture
After winning Design Week's Industrial Product of the year in 2008, Razor Deck secured over 25% market share in its first year.
The Razor Deck is a lightweight, yet robust low level work platform that's easy to operate, saves time, reduces labour and minimises risk. The self-erect system enables users to quickly and safely assemble the tower from a flat packed position.  Erection to all three height settings is completed whilst the user is on the ground, so climbing onto an incomplete or incorrectly assembled tower isn't possible.
Designed to fit into a large estate car, it is simple to transport the Razor Deck between jobs, simply lift out of your car or van and roll into place using its non-marking swivel lock castors.
If you would like to find out more about how we can help you with product development, why not contact us.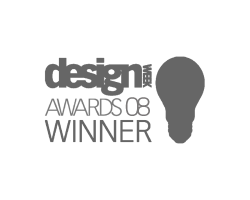 Design Week Awards
Best Industrial Product
2008