Holewise Hole Cover
Industrial Design | Materials Innovation | Design for Manufacture
The Holewise hole cover is an innovative polymer product which aims to improve worker safety on construction sites by preventing injuries related to exposed or incorrectly covered service holes. The product won the 2023 Plastics Industry Awards 'Best Product Design of the Year' award.
Access holes for plumbing and electrical services are commonly drilled through concrete floor slabs during the construction process of multi-storey buildings. Typically, such holes are covered with plywood sheeting to prevent injury to workers. Unfortunately, plywood often deteriorates due to exposure to the elements; is often not secured properly; and is not guaranteed to support vehicular or forklift loadings, as the material thickness is unregulated and variable.
The Holewise polymer cover provides a robust, weather-proof, high-visibility and trackable method of covering these service holes. The product has been designed and extensively tested to support a static loading of 1000Kg, making it strong enough to support small vehicles and forklifts. The cover can be securely anchored to the ground using four integrated fixing holes and features a non-slip textured upper surface. The design also incorporates a removable cap to provide instant access to install piping and cabling; and a scannable NFC chip, which allows every cover to be logged and accounted for via the Holewise smartphone app, streamlining services installation on-site.
Finite element analysis (FEA) was used extensively to optimise the design and achieve the target load rating using the minimum amount of material possible. Several innovative structural features were implemented into the design. The cover is domed, reducing the edge profile height while providing greater thickness in the middle of the cover, increasing overall strength. A unique rib network design provides maximum strength while minimising potential sink marking issues during the injection moulding process. The removable cap secures into the cover moulding via a taper fit, which diverts loading forces radially across the cover moulding rather than directly downwards.
The product is manufactured in HDPE (Hostalen GC7260), which combines high durability and impact resistance with excellent low temperature performance and recyclability. An extensive testing programme was undertaken during development, which included both static and dynamic load tests with construction vehicles. During this process, we experimented with implementing an impact modifier with the HDPE to optimise resistance to impact during vehicle loading. The refined material specification for the cover combined 80% TDS HDPE Hostalen GC7260 with a 20% Lucalen A2700M impact modifier for optimum results.
The final product is a great example of how plastic can be used in a structural application. The hole cover is competitively priced and fully recyclable. It offers a reliable load rating which, in combination with its integrated tracking system, will play a significant role in improving construction site safety in the future.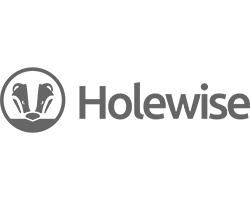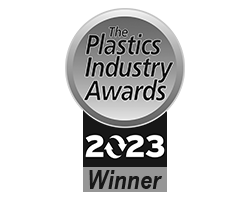 Plastics Industry Awards
Best Product Design of the Year
2023