Helios Signal Lights
Design for manufacture
Award Winning
Siemens Traffic Solutions is the UK market leader in traffic solutions products. They design, market, manufacture, install and maintain a wide portfolio of traffic management products internationally.
FSW Design assisted Siemens Traffic Controls in the development of an innovative signal head assembly. Following extensive market research with traffic engineers throughout the UK FSW delivered a product offering a wide range of improvements over current signal head designs. With three patents granted, FSW Design produced an innovative modular system with unique anti-impact features, providing protection against damage from a glancing blow.  The project time plan was compressed using con-current engineering methods from an estimated in-house lead-time of 36 months to 9 months.  Since its launch, Helios has become the market leading product and has allowed Siemens to export the product internationally.
If you would like to find out more about how we can help you with product development, why not contact us.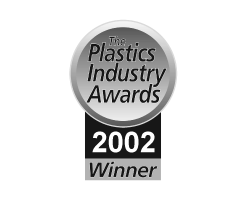 Plastics Industry Awards
Best Industrial Product Winner
2002