Defender Power Pod Transformer
FSW Design where commissioned by Birchwood Price Tools Limited to undertake a re-design of the existing range of power tool transformers.  The objectives, where to undertake a development programme with the aim of producing a range of innovative transformers unique to the market place.
One of the biggest challenges was how to package something of such considerable weight.  A standard 3.3KVA transformer weighs around 14 kg.  Transformers have to be durable and part of the compliance testing for the product involved a drop test from 0.5M onto a concrete surface.
From an early stage we decided that it would be good to replace the GRP casing with an injection-moulded alternative.  Due to the extreme impact the case needed to withstand, we identified glass filled nylon as the material option for the casing.
The final design for the Power Pod offers many advantages over its transformer predecessors.  It provides two strong and comfortable carry handles, which allows the unit to be easily lifted and carried.  A central recessed area provides a natural winding area for the strap.  Once wound, an SEBS strap securely holds the cable and plug in place.  The power take off sockets are contained in recessed pockets protecting them from damage. On the underside of the unit polyurethane feet provide friction grips and act as impact stops if the unit is dropped.
One of the greatest successes of the project has been the level of impact resistance finally achieved.  The Power Pod far outperforms a traditional transformer for durability.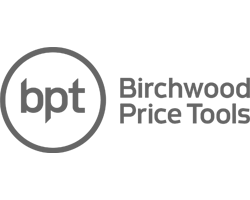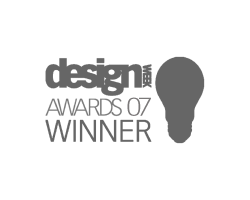 Design Week Awards
Best Industrial Product
2007