Winners & Guests to the best!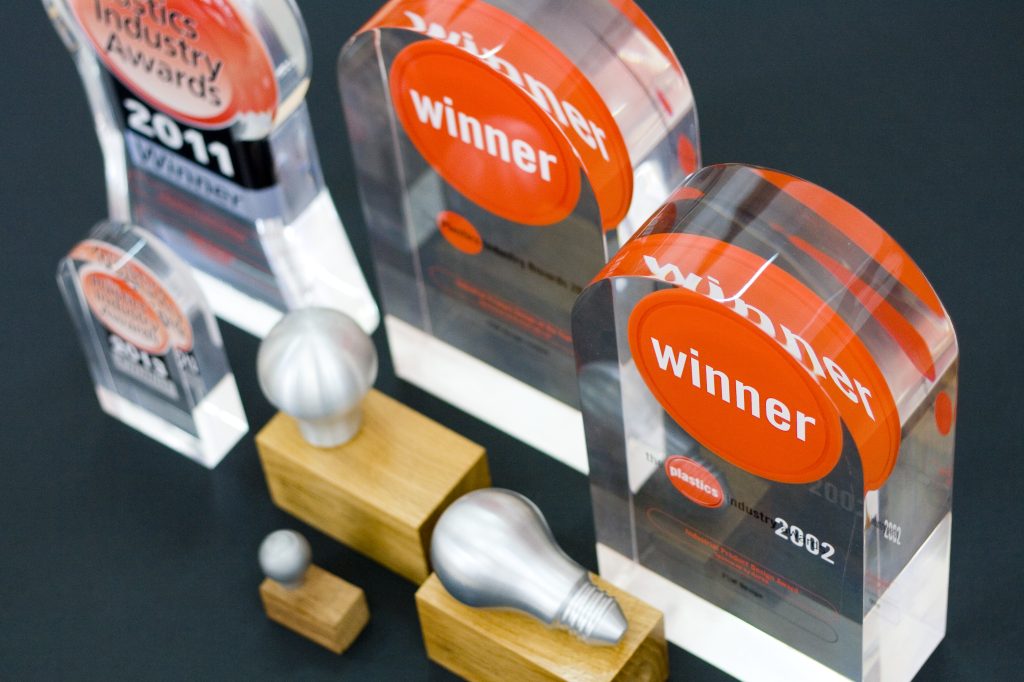 FSW are pleased to announce that they have won Design Week's Industrial Product Design Award for the second year running.
Attending a swanky black tie event at London's Hilton Hotel, FSW's Philip Forrest-Smith and Scott Bennett collected the award beating Seymour Powell to the post in front of major design practices such as Apple Inc, Virgin Atlantic, Seymour Powel and Fitch.
FSW collected the award for its design and development of the Razor Deck product for the construction market.
FSW wanted to design a product that would meet the gap in the construction market for a lightweight. Razor deck had to fold down as compactly as possible, needed to avoid using detachable parts to avoid components being lost when in use, and it had to be possible for a single user to erect the system.
Following our recent success at the Design Week Awards 2008 and the Plastics Industry Awards, the Razor Deck Self Erecting Tower has been specifically selected for the Prize of Prizes!
From the Award Organisers:
"The Design Award of the Federal Republic of Germany is the highest official design award given in Germany. It is awarded by the Federal Minister for Economics and Technology and organised by the German Design Council.
It is not possible to submit an entry for the Design Award. Instead, products must be nominated either by the Ministries or Senators of the Federal States or by the Federal Ministry of Economics and Technology. Moreover, the products must already have won a national or internal award. thus, the Design Award is known as the Prize of Prizes."